Welcome to Sligo
Sligo (Sligeach) is the county town of county Sligo and is the second largest urban centre in Connacht.
Sligo was founded by the Lord Chief Justice of Ireland, Maurice Fitzgerald in 1253 but accidentally destroyed by fire in 1414, and was rebuilt in its present form.
The town is now home to Sligo Institute of Technology.
If you want to list your business/club/society, or want to edit/delete a listing check our ADVERTISING PAGE or email feedback@mytown.ie
Tuesday 14th May 5:40am
A man described as being barely able to stand he was so drunk was fined €100 at Sligo District Court..
Read More
Tuesday 14th May 5:40am
TWO Romanian men charged with the organising of prostitution at the Clarion Hotel have been sent for trial..
Read More
Tuesday 14th May 5:40am
RTE presenters John and Francis Brennan will be back on home turf this Friday to share their wisdom with the business community in Sligo..
Read More
Tickets on sale now. Click this link to purchase ticketsPrice: €17.35
11.07.2013
<p>I offer a dedicated Home Appliance repair service, providing repair to Washing Machines, Di...
   Ham Maker - a Dish for Cooking HOME MADE loafs/ rolls/ luncheons www.avgeiger.com www.facebook....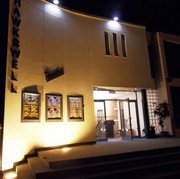 Hawk's Well Theatre, Temple Street, Sligo
The Hawk's Well is a 340 seat theatre in Sligo, north west Ireland. We host a diverse programme of a