Wednesday 11th December 12:00pm
The number of people with private health insurance will fall below two million during the first half of next year, a personal finance expert has predicted.
.
Read More
Wednesday 11th December 12:00pm
Eight out of 10 children sexually abused online have had their social network site accessed by their abuser to gain information about them.
.
Read More
Wednesday 11th December 12:00pm
A candlelight walk through the grounds of UCC will take place tomorrow to raise funds to help a five-year-old's wish to walk come true.
.
Read More
Capoeira is a Brazilian martial art that combines elements of dance and music. It was developed in Brazil…
11.12.2013
Tickets on sale now. Click this link to purchase ticketsPrices: €33.20 - €70.50
11.12.2013
Babee Cakes is a Business Specialising in Handmade Baby Gifts, including New Baby Gift Baskets, Napp...
We sell a wide range of electric radiators that are 100% efficient. Please see our website www.nuara...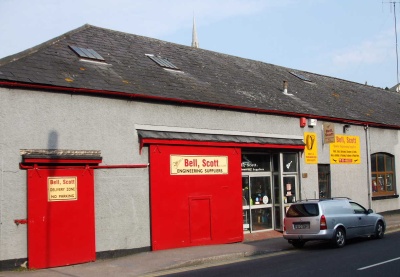 Welcome to Bell Scott Engineering Supplies.
Bell, Scott has been serving Munster's General Engineering Supply Market since 1931. We cover a very